World War II theme is a favorite platform for game developers. Dozens of interesting projects are available to gamers, but what to do if you have a weak computer?? Don't worry, there are plenty of great and undemanding games about WWII – we will tell you about the ten most interesting ones.
Call of Duty 2
This is already a legendary game that has become a classic of the genre and one of the most successful sequels. Ironically, at the age of over 10 years old game does not look so awful – worked out locations, weapons models, and even faces. Most importantly, CoD 2 is a prime example of what a shooter should look like.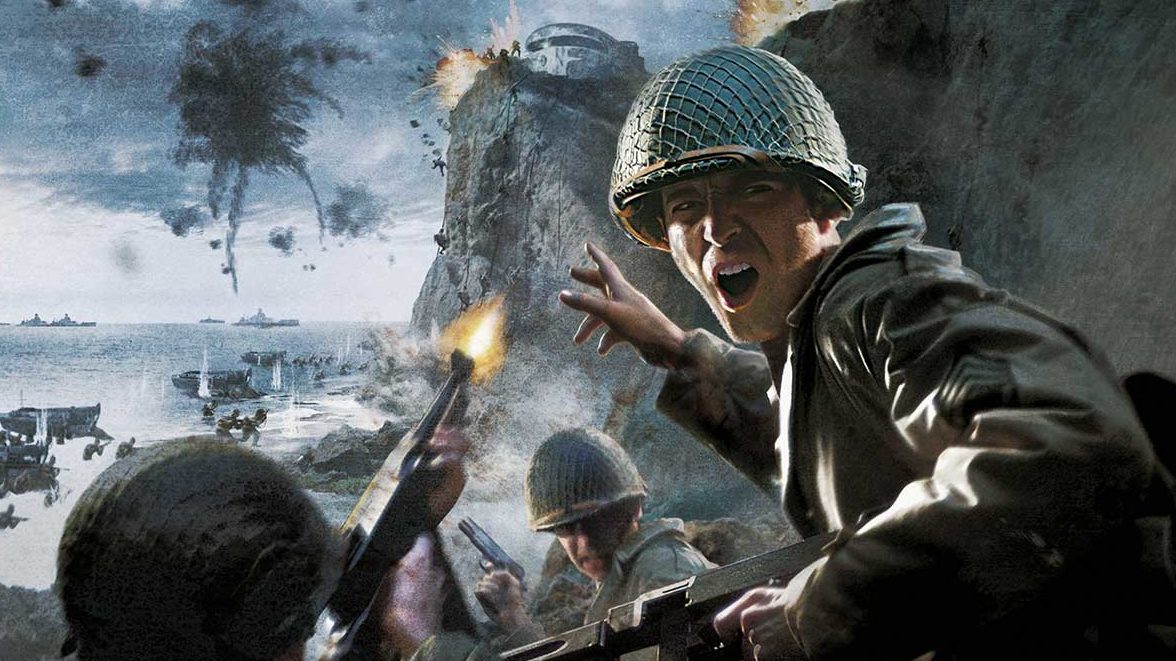 For starters, there are three campaigns: for the Soviet Union, Britain, and the United States. Modern shooters don't always have single players, but here we have three large-scale stories. Each of them offers an impressive variety of combat. There are street battles, major offensives, and the defense of heights. And it's all set in a ruined Europe.
Naturally, the system requirements of the game are very modest. Just so you understand, it was enough more DirectX 9. And if that is too much, the system allows you to switch to DirectX 7.
The Saboteur
What happens if you try to combine Paris during World War II and the gameplay of the GTA series? The result of this symbiosis is likely to be exactly Saboteur. As you may have guessed from the title, you will have to sabotage a lot.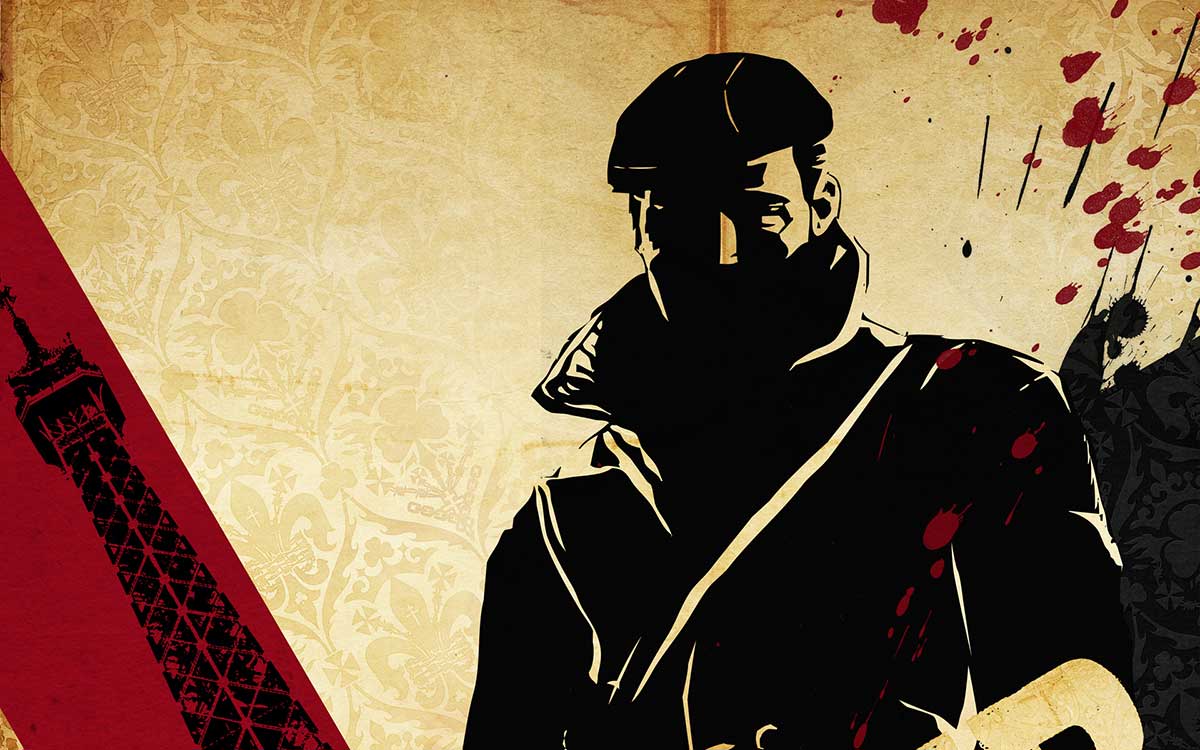 From a technical point of view, the game is almost a complete clone of GTA 3 free movement, fighting, stealing vehicles, and more. Yes, there will be no realistic physics and car destruction model, and the city's NPCs behave as stupidly as possible. But in terms of aesthetics, The Saboteur looks amazing.
First, the black-and-white filter kind of immerses us in historical chronicles of resistance in Paris under Nazi oppression. Secondly, the streets of the French capital are of very high quality and create the appropriate environment.
Action, parkour, and even a bit of stealth – Saboteur has it all to offer. Especially since it's one of the few games that tell the story of the French resistance during the occupation of France. Not a bad alternative to GTA with a plot about the Second World War.
Call of Duty: World at War
Of course, the theme of World War II the creators of CoD were not going to give up, so between Modern Warfare came another amazing part – World at War. The developers decided to show all the soldiers' troubles through two characters – the private US Marine and the brave Soviet soldier.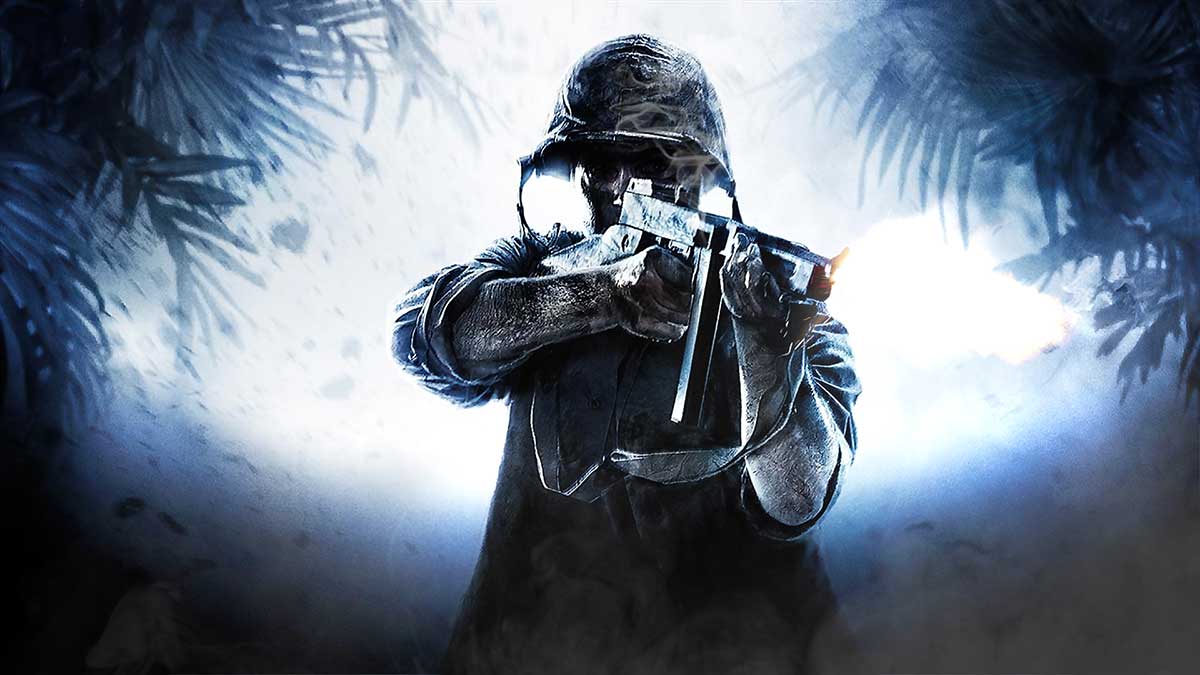 Players will experience the same variety as in CoD 2 – you will visit Stalingrad and try your hand at fighting the Japanese as a flamethrower. It will also be possible to ride the T-34-85. Another mission worth telling about is the PBY Catalina seaplane, where you as a gunner will have to defend yourself from the Japanese and sink their ships.
World at War – it's a great shooter in the signature style of Call of Duty, which already can not be called the most demanding. Do not forget that in World at War appeared the famous zombie mode, which was extremely popular in Black Ops.
Sniper Elite V2
If you study war movies, you will come across several intense stories about snipers, that need to get almost to the enemy's rear and disarm an important target. This theme is also played in games such as Sniper Elite V2.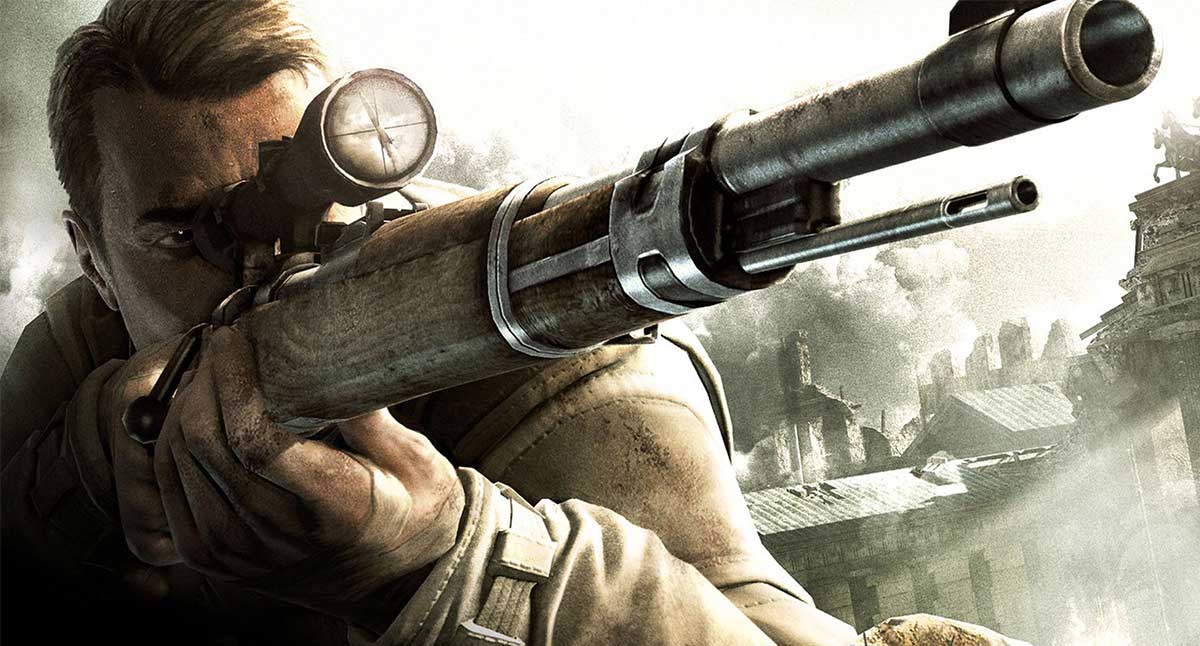 In this new installment, the developers have taken an already fine-tuned formula that players liked so much. You had to get to a position, take a "control" shot, then fight off the advancing forces and escape safely. The developers paid special attention to physics – ballistics is convincing, and the players necessarily have to take into account the wind force and the distance to the target.
This is the part where the famous Ray Kill-sam technology made its debut on PC, where you can see in all colors how the bullet penetrates the guts of a Nazi. The only drawback of the game is the sheer linearity, players aren't even allowed to choose the path they need to get to the target.
If you are not familiar with this series, you can start with Sniper Elite V2, the more the graphics look not so outdated.
Medal of Honor: Airborne
At one time the Medal of Honor series was the main rival of CoD and offered not less impressive shooters. If we name the peak of the skill of the developers, it is Airborne, where you will play for the brave American paratroopers.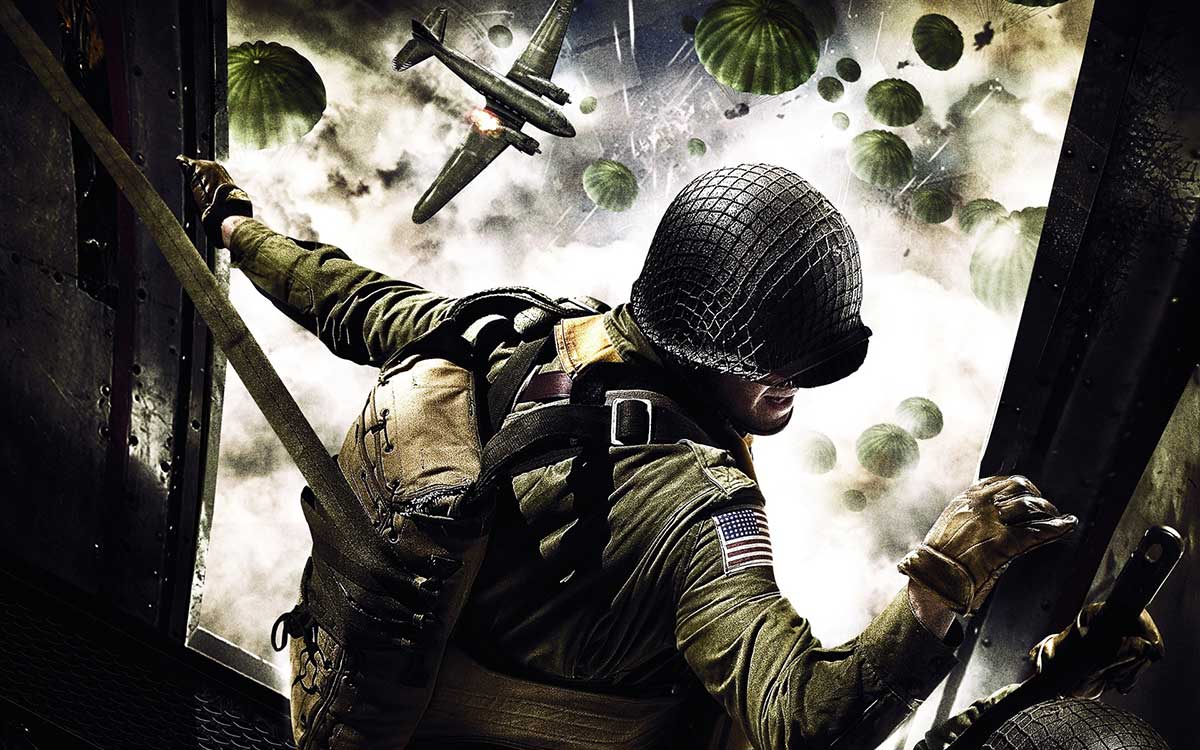 It is a typical American movie – beautiful landscapes of destroyed cities, "juicy" battles with Germans, and cliched missions. All this looks beautiful even now – Unreal Engine 3 for its time can give an amazing picture.
Another important plus of Airborne is relative freedom. You are dropped off on a small open map and given several objectives. How to get to them and what to do – you choose only you. At the same time in a game with very elaborate AI, the Germans are constantly changing the deployment and adjusting to the player.
Airborne can brighten up a few of your evenings because it is a colorful battle with paratroopers, which offers a lot of highlights and the most powerful explosions of the time.
Wolfenstein: The New Order
What if the Allies had lost World War II? There are several fantasies on this theme, and among the games, the Wolfenstein series is the most prominent. The New Order was the first part of a new reimagining of the. The game is from 2014 and is made on the id Tech 5 engine, which is extremely friendly to older hardware and is capable of delivering high FPS.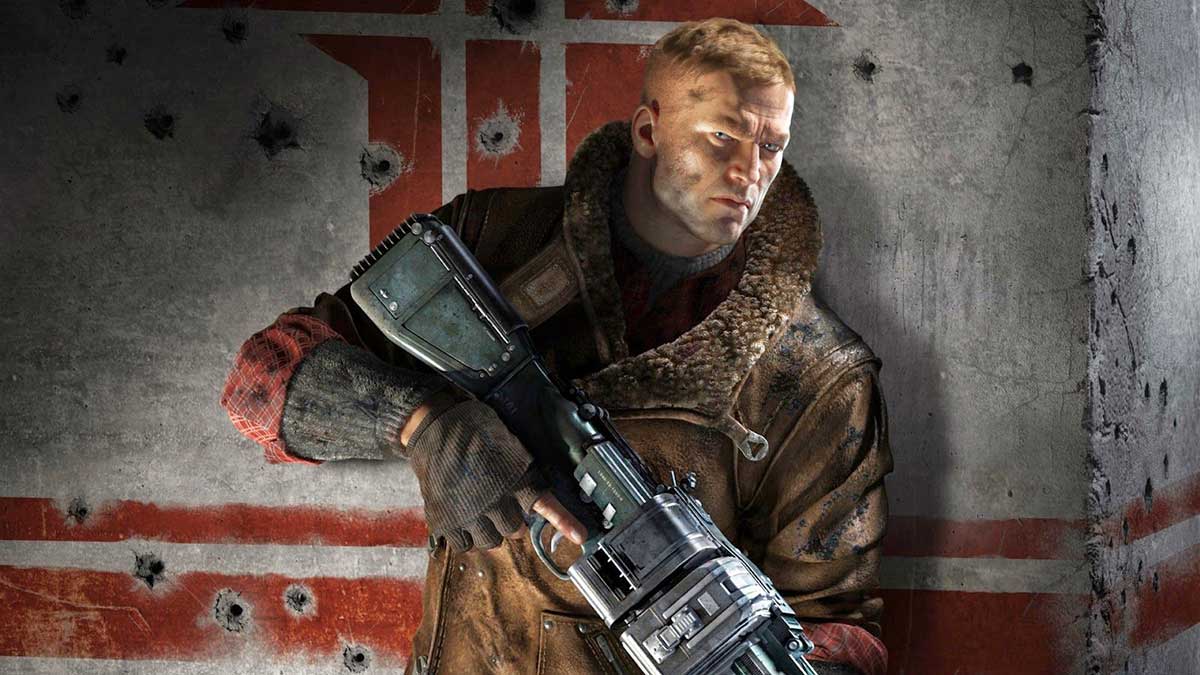 B.J. Blaskowitz's story begins in 1946. Unsuccessful assault on a German fortress, the protagonist, after a valiant battle, is wounded and hospitalized. There he spends 14 years in semiconsciousness and "wakes up" already in the new world. The Third Reich took over the entire planet, and fascism won.
The New Order is not only a beautiful CoD-style shooter but also a heartfelt story. The main characters are not cardboard, but really lively characters with their own experiences. A small resistance becomes a real family. Cut scenes are reminiscent of a quality filmed TV series, which creates even more immersion.
Day of Infamy
A relatively recent game of 2017 has passed many players by, although it is a great shooter with modest system requirements. However, be prepared that this is not a typical Call of Duty.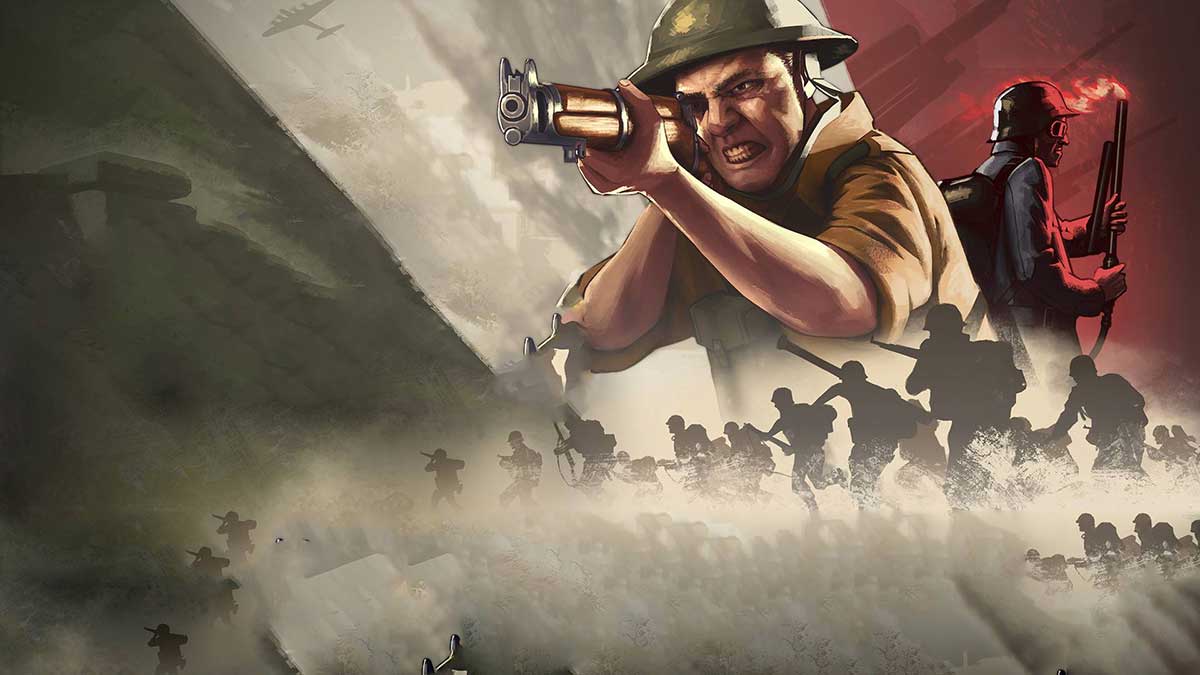 Day of Infamy is a team-based, cooperative network shooter. One of the main challenges is the high level of realism. Lack of health indicators, tangible weapon recoil, minimized interface. There are 9 classes of fighters available, including the commander.
If you're looking for an undemanding multiplayer project, Day of Infamy is almost an ideal choice. The game has the classic modes: take over positions, fight for points, and dominance. The graphics, while not innovative, are quite suitable for online battles.
The game is severely underdeveloped in places. It's not only about the crashes – the network component also leaves a lot to be desired. It can take 10-15 minutes to find a match. On the other hand, this online shooter is good for spending a few evenings in dynamic battles without having to delve into the mechanics of gameplay.
Brothers in Arms: Hell's Highway
The Brothers in Arms series is one of the most famous when it comes to World War II games. Hell's Highway is an ambiguous creation that combines good drama with a lot of ridiculousness.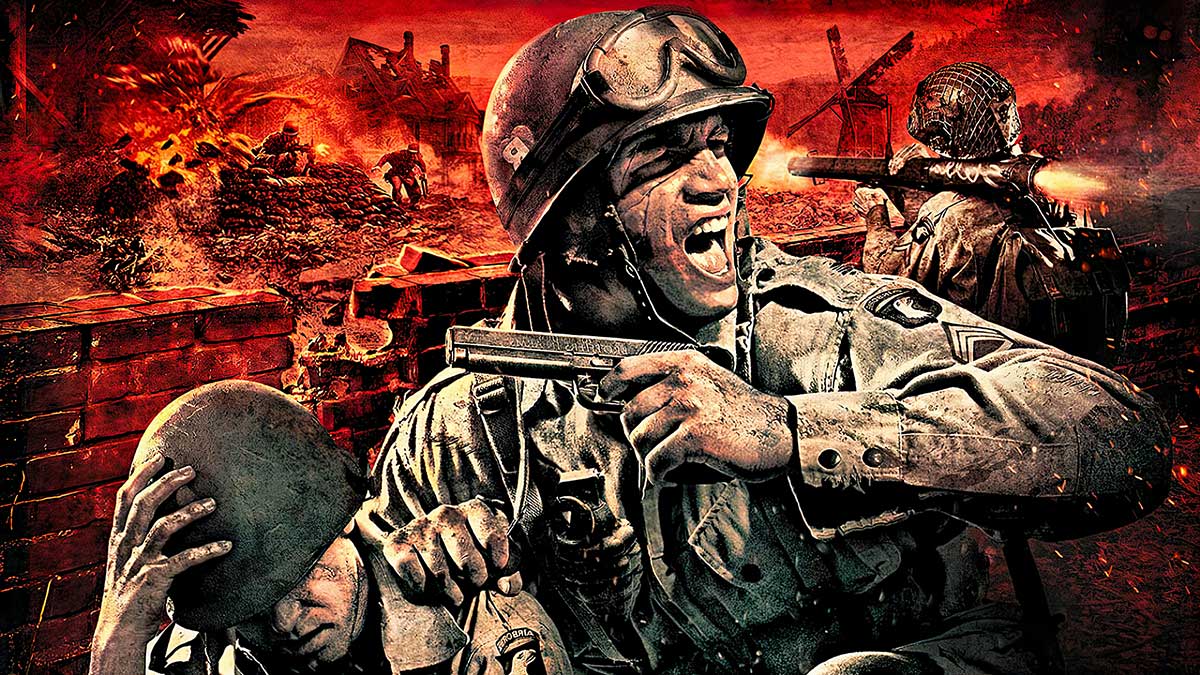 Graphics is the main advantage of the game. Here is a colorful picture that is pleasant to look at even with a weak PC. The main character controls several squads of 4 people, with the help of which you need to "squeeze" the Germans and complete the mission. If you have played Brothers in Arms, then there is nothing new for you. The developers have once again used the familiar to all scheme.
Despite the relatively monotonous gameplay, the game looks cheerful. For this, you can thank great music and a good design of locations. You will have to fight even in a mental hospital. Moreover, no one took away the possibility of experimenting with units, which adds a little, but variability.
Red Orchestra 2: Heroes of Stalingrad
Like many other projects of that time, this game was created with the notorious Unreal Engine 3, which gave Red Orchestra 2 nice-looking graphics and memorable scenes.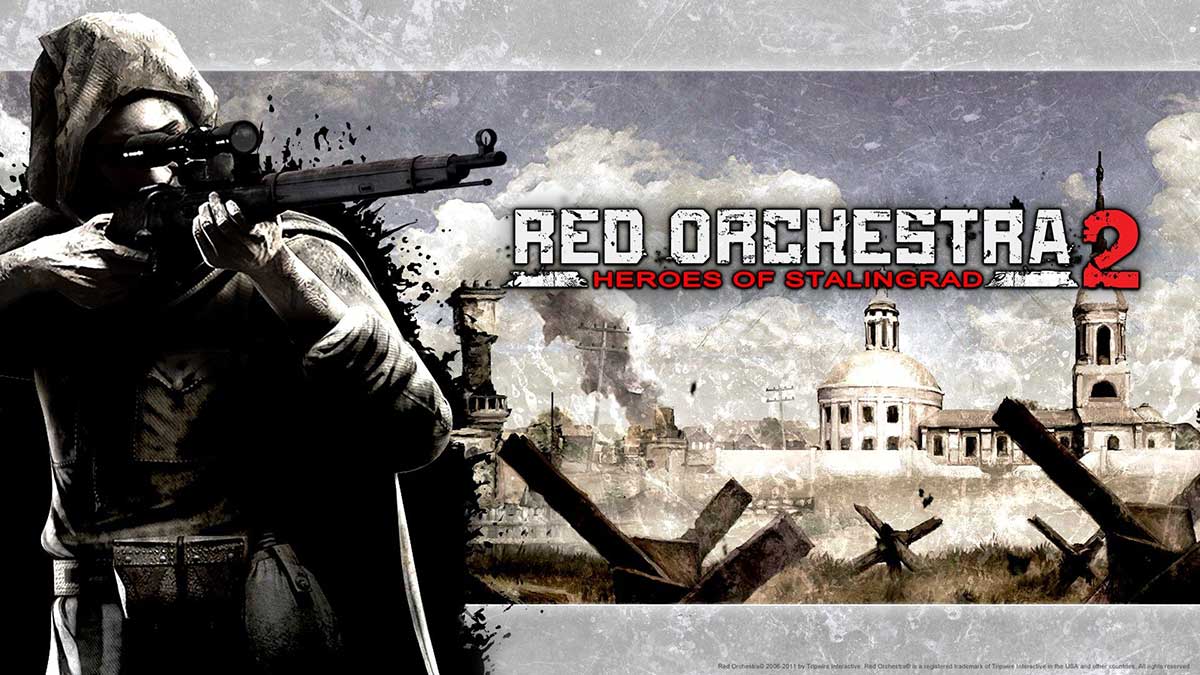 Red Orchestra 2 is a network shooter, a kind of analog of Battlefield 1942. Players can not only run around on their own but also drive armored vehicles. But the game is closer to ArmA – one hit and you're dead. Shooting a machine gun on the move is a lost cause, and the key to survival is in proper movement and finding cover.
One of the attractions of Red Orchestra 2 is the location. The player is given a lot of freedom of movement, for example, it is easy to pass in the breach of the wall and be right behind the enemy. There are a lot of such "moves", so online matches are always interesting, you never know where the enemy will come from.
Maybe now online is not so high, but fans of multiplayer projects in WW2 style should not miss Red Orchestra 2. The recommended requirements are a modest GTX 260 and only 3 GB of RAM.
Wolfenstein: The Old Blood
If you're crazy about The New Order, be sure to install the add-on as well. The original game gameplay is almost the same, which is good. You still need to destroy crowds of Germans, sparing no bullets. A familiar arsenal will be updated with a couple of new items, including a rocket launcher pistol.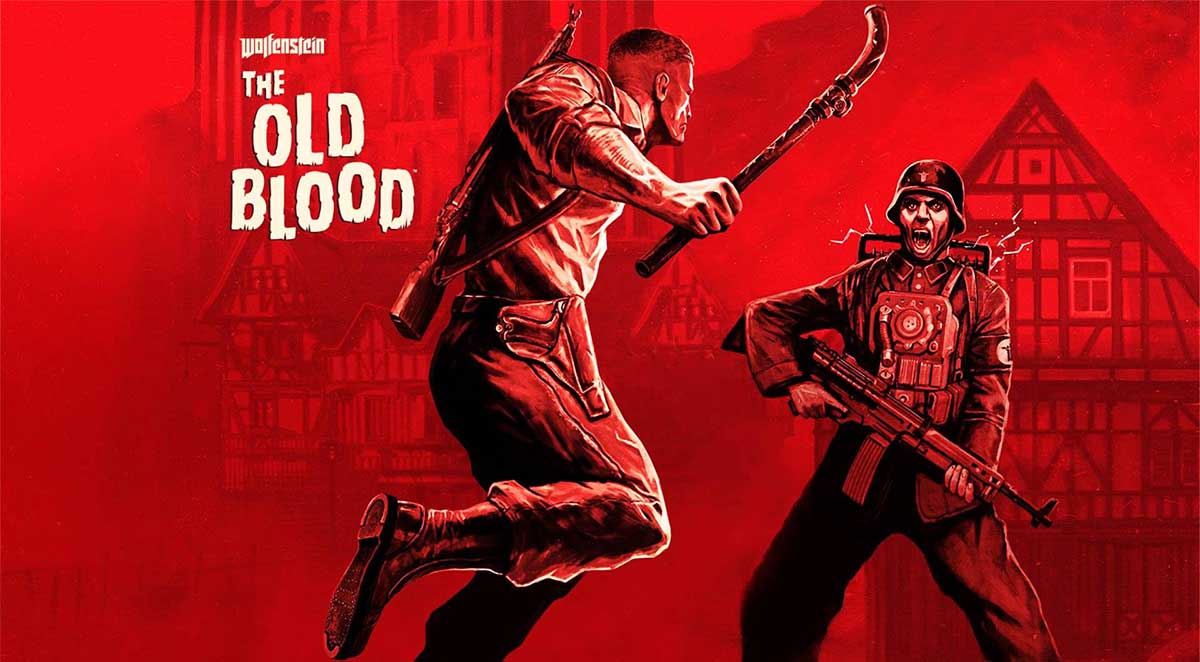 Playing The Old Blood isn't just worth it for another adventure. It's got great level design. Locations are no longer corridor-like, they've become more spacious, and some are even multi-level. This opens up more opportunities for firefights and presents stealth with a new side.
Even zombie fascists show up at some point, so the madness is taken to a whole new level. A small spoonful of tar can only be called a plot component. Characters are glimpsed in the frame for just a few minutes and are completely unmemorable. There are no dramatic scenes or deep stories.
The Old Blood fulfills its main task – gives you a mad excitement from the destruction of the Nazis and tells the story of BJ Blaskowitz in a little more detail. But that's all we need.