Vilhelm is one of those games for which modders create mods. Most of them, of course, is unlikely to interest anyone, but we have gathered for you the top 10 best mods that can provide you with a new experience from the game.
HD Valheim (WIP) — Improved graphics in Valheim
Vilhelm is difficult to call an advanced game in terms of images, but with the mod HD Valheim (WIP) graphics can be improved. In detail, this modification adds to the game-high-resolution textures, and as a result, the picture looks more detailed and realistic.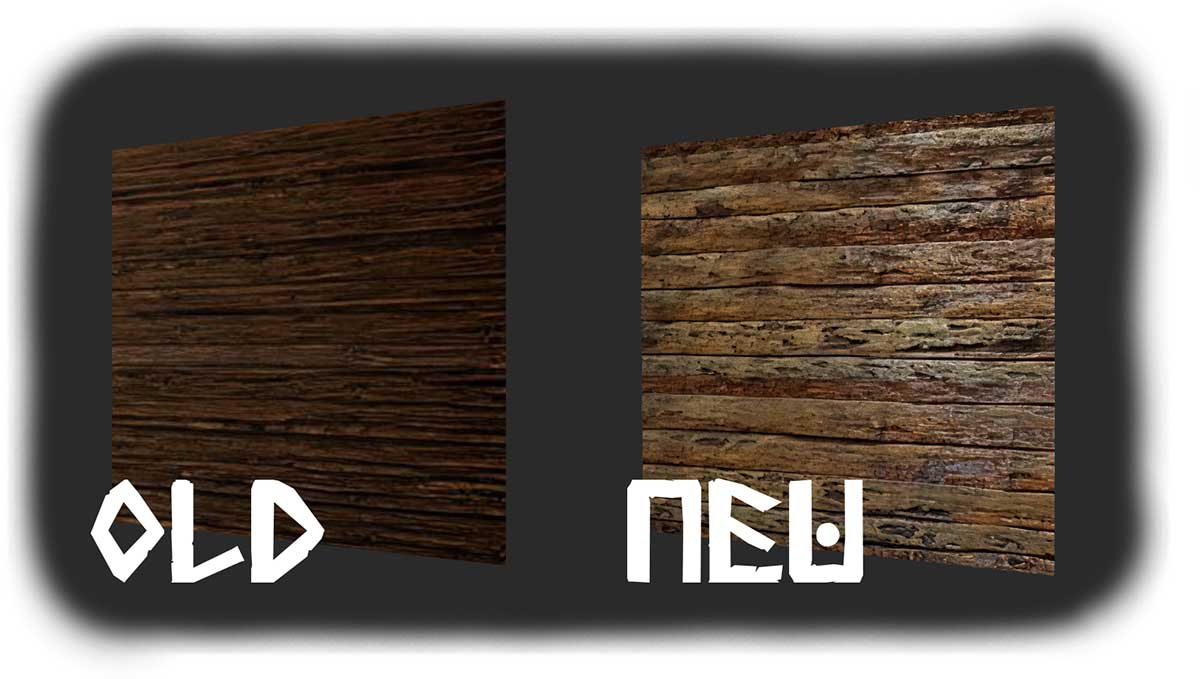 The author of the mod, nicknamed Aurelius, notes that he has improved the quality of textures fourfold. The mod is still a work in progress. In the end, says the modder, he wants to bring the graphics in Valheim to the level of AAA-project. Well, let's wish him luck!
Download the mod HD Valheim (WIP) can here.
Map Sharing Made Easy — Improved map in Valheim
Modder with the nickname Hardik released a mod that improves the map, and more specifically, adds the ability to share it and tag on it with other players on the server. In addition, the mod supports hotkeys. To share the map, you must press M, followed by F9.
The player you want to share the map with must be nearby. After you press F9, he will receive a notification where he can accept or reject map sharing by pressing F7 and F8, respectively. Please note that for everything to work, your friend must also have this mod installed.
Download Map Sharing Made Easy mod here.
Custom Textures — fun textures in Valheim
If you want to add freshness to Valheim, Custom Textures mod is implemented just for this. You can use it to replace the usual textures with custom ones that will change some objects with new colors.
In particular, the mod replaces the textures of the character, armor, landscape, water, environment, and in-game objects, as well as the icons of items in the inventory. As a result, the game about harsh Vikings' survival will turn into something fun and funny.
Download mod Custom Textures can be here.
BetterUI — Improved UI in Valheim
The better mod makes some adjustments to Valheim's user interface, making it easier to understand and interact with. Modder with the nickname Masa promises to maintain his modification and release improvements.
In particular, the mod improves the display of character stats, items in your inventory, remaining time to create things and plant growth, slots, skills, and crafting. Some icons added additional colors to make it easier to monitor the status of a particular item.
Download BetterUI mod here.
Better Trader — Improved merchant in Valheim
Adds a new menu when interacting with a merchant in Valheim. In addition, the mod adds over 150 new items to the range of items, including loot of epic quality.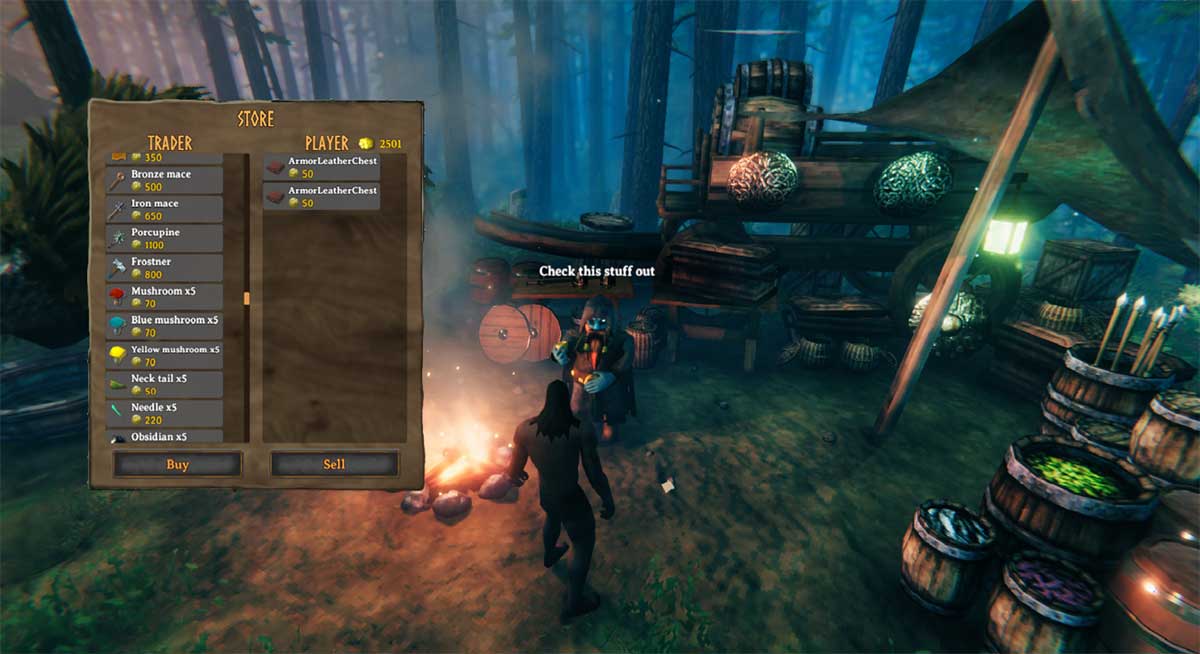 It is also possible to change prices and add and remove unnecessary items from the menu.
You can download the Better Trader mod here.
Faster Teleportation — quick teleport to Valheim
The faster Teleportation mod reduces the time it takes to teleport from one location to another. This way, you'll move through the open world even faster.
Modder with nickname LVH-IT recommends using this mod in single-player. Multiplayer bugs are possible.
Download the Faster Teleportation mod can be found here.
Clock — Clock in Valheim
Clock — A minor but very useful mod, as it adds a customizable clock widget to Valheim's screen that shows the time of day. Players can customize the clock to their liking.
For example, you can change the font, screen position, color and transparency, font size, time format etc.д. You can drag the clock across the display with the mouse cursor.
You can download Clock mod here.
First-person view — First Person View in Valheim
First-person view, as the name implies, adds a first-person view to Valheim. Thus, it allows you to delve deeper into the world of the game and explore the terrain in more detail.
As reported by the modder with the nickname Kailen_, his modification is still being finalized, but it is already fully playable and fully functional.
Download First person views mod can here.
Valheim Plus — Improved gameplay in Valheim
The mod includes several features that allow users to change the characteristics of characters, buildings, and objects. In addition, it offers players the ability to create and place objects with very high accuracy using a special system, as well as customize and modify already placed objects with the same accuracy.
The goal is to improve the gameplay experience and experience. In particular, the modification makes adjustments to such parameters as the map, HUD interface, camera, complexity, balance, inventory, crafting, and construction.
Download Valheim Plus mod you can here.
Use Equipment in Water — the ability to use equipment in water
Use Equipment in Water —a very useful mod because it allows you to use your character's equipment (equipment and tools) even if he is in the water.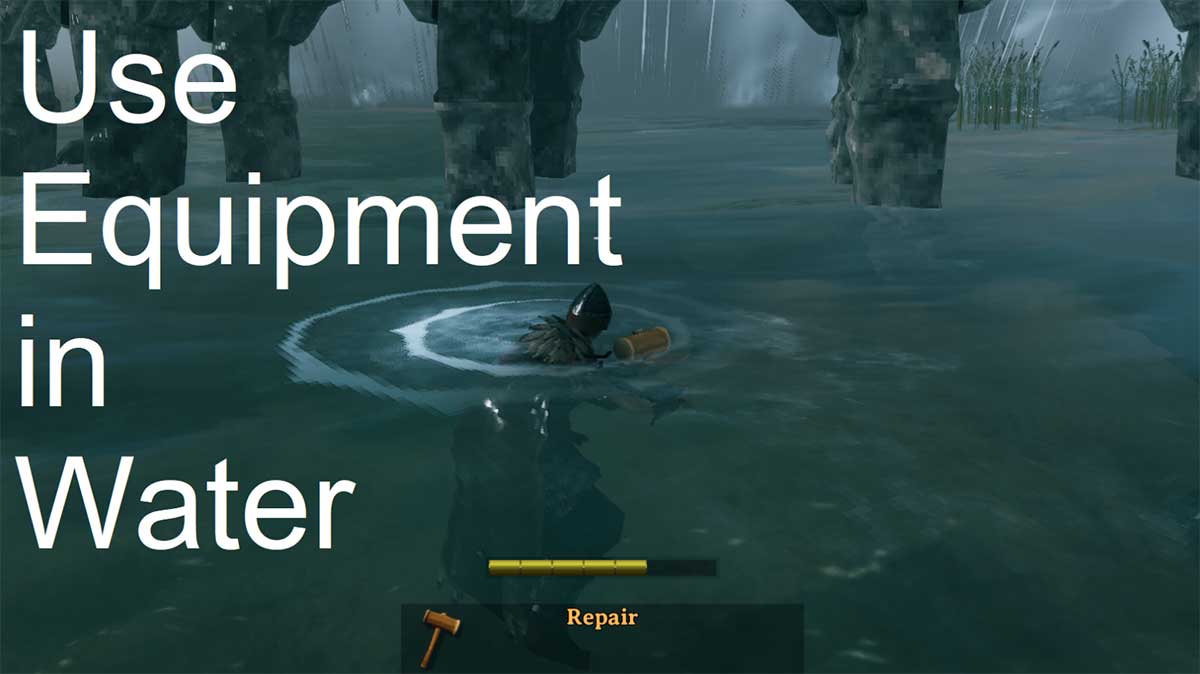 With the configuration file, you can specify which items you want to allow to be used while sailing and which are not.
Download Use Equipment in Water mod here.