On the occasion of the release of the remake Demon's Souls, The popularity of similar games in terms of combat has risen strongly again. However, not everyone will be able to play the game from Bluepoint Games because it was released exclusively on the PlayStation 5. If you're looking for something similar, but on PC, in our article, you will learn about seven games that in terms of the combat system are made like the aforementioned Demon's Souls.
Dark Souls 1, 2 and 3
Dark Souls Has become even more successful than Demon's Souls. Throughout its existence, the series has sold over 27 million copies. The first part of the franchise won a lot of awards, which, of course, expectedly led to the direct sequel Dark Souls 2 three years after the release of the original.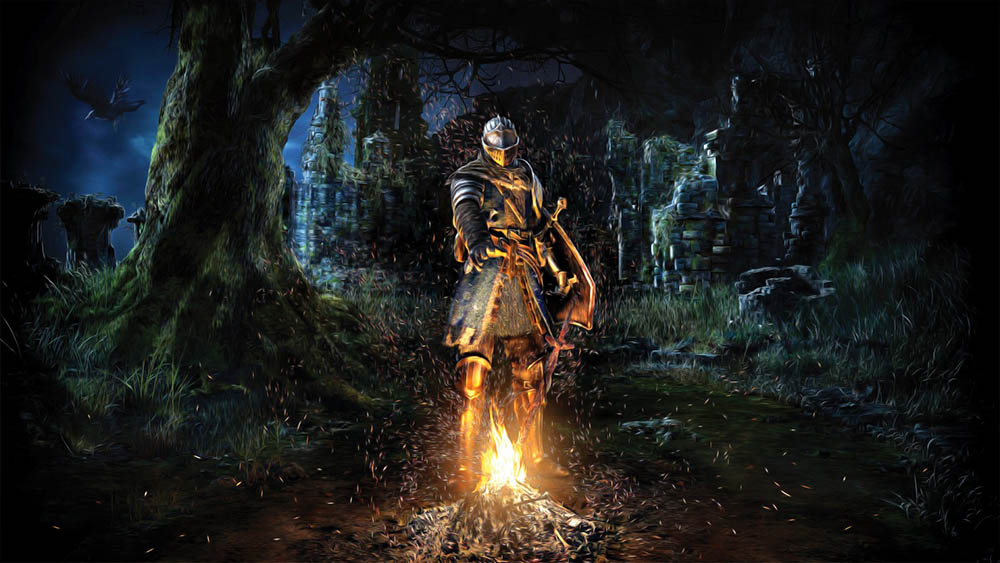 The game world is about the same size in both games, though Dark Souls 2 Gives players more freedom in how they want to evolve. The biggest change here is that From Software used an updated graphics engine, making Dark Souls 2 at the time of release —the most beautiful game in the series in terms of scenery. Though series creator Hidetaka Miyazaki was not involved in the making of the second Dark Souls, he was busy working on another similar game Bloodborne. But since it has never been released on PC, we won't dwell on it in detail.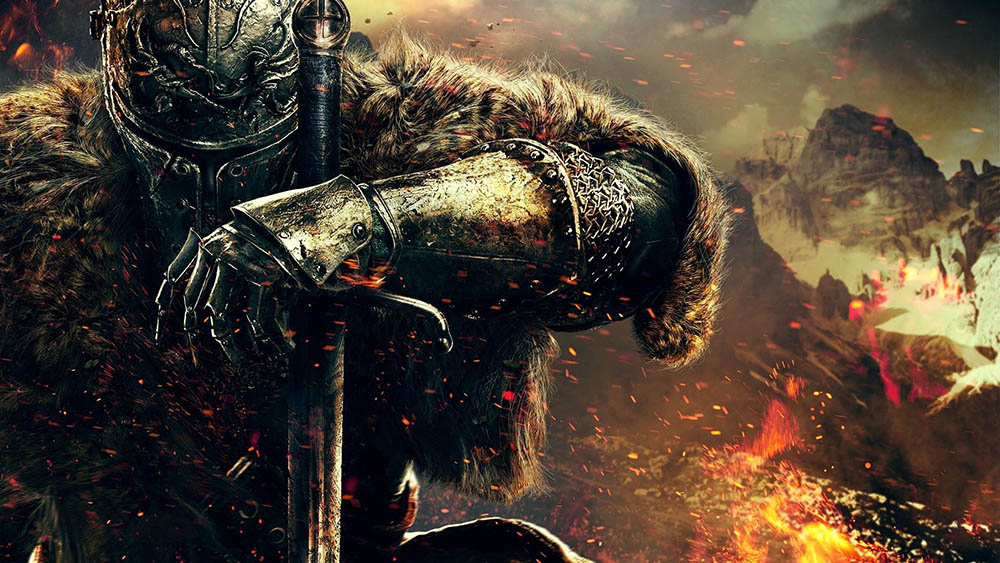 Finally, in 2016, FromSoftware returned to its roots by releasing Dark Souls 3, the fourth game in the Souls series and what is now considered the last game in the franchise. Like the previous parts, the game was appreciated by hundreds of gamers, and the very positive reviews on Steam. It's worth noting that the battles are faster than in the first one Dark Souls. At the same time, the game world is even more beautiful. If you have not played DS3 yet, but you like this kind of hardcore action, this is the masthead.
Salt and Sanctuary
Salt and Sanctuary — is an almost two-dimensional interpretation of the Souls series combined with elements from Castlevania. The game uses a dystopian fantasy scene that begins with the player hiding aboard a ship that also houses a princess who must marry a stranger to prevent war. At the same time, the Salt and Sanctuary there's an interesting approach to presenting horror in comic book form, combined with Game of Thrones style.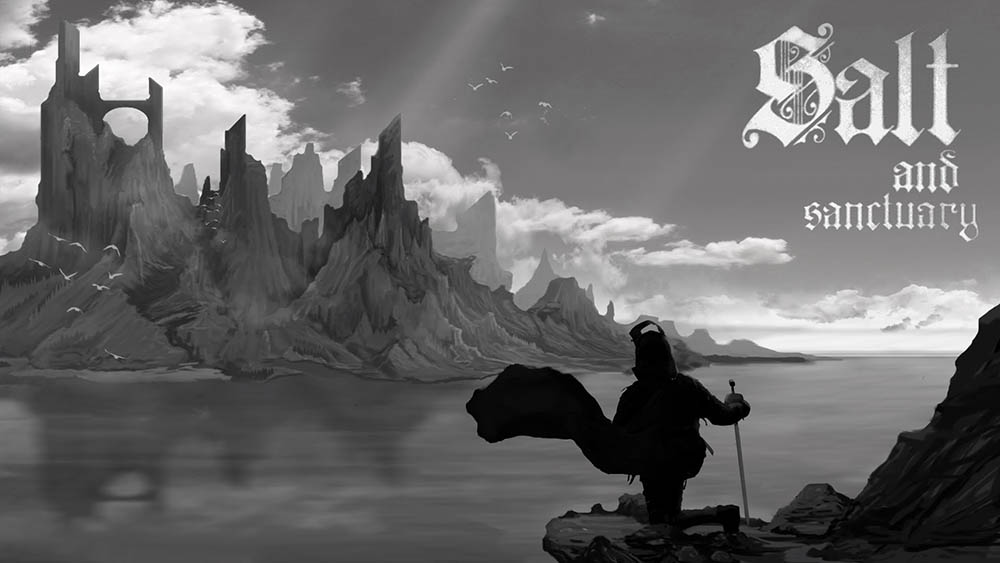 The game uses mechanics similar to Dark Souls, such as an equipment system with plenty of items and weapons to use, as well as a risk and reward system that allows you to go back and regain experience lost after death. On top of that, Salt and Sanctuary Also feature asynchronous multiplayer, allowing players to leave messages for other gamers. Of course, it is also possible to play in local mode. Salt and Sanctuary is impressive in how it manages to adapt the Souls formula to 2D. The game forces gamers to learn from their mistakes. As you progress, you'll encounter traps, bosses, and other challenges that are sure to set your heels on fire. Salt and Sanctuary Was designed after Souls, but it's a good example of how to add something fresh to an already-established format.
Nioh
Nioh was originally announced in 2004 as a project called Oni, based on the unfinished script by Akira Kurosawa. Over time, the project became problematic, underwent a major overhaul, and was repeatedly altered. Finally, the game was reintroduced in 2015 as a PS4 exclusive, but it was also later released on PC.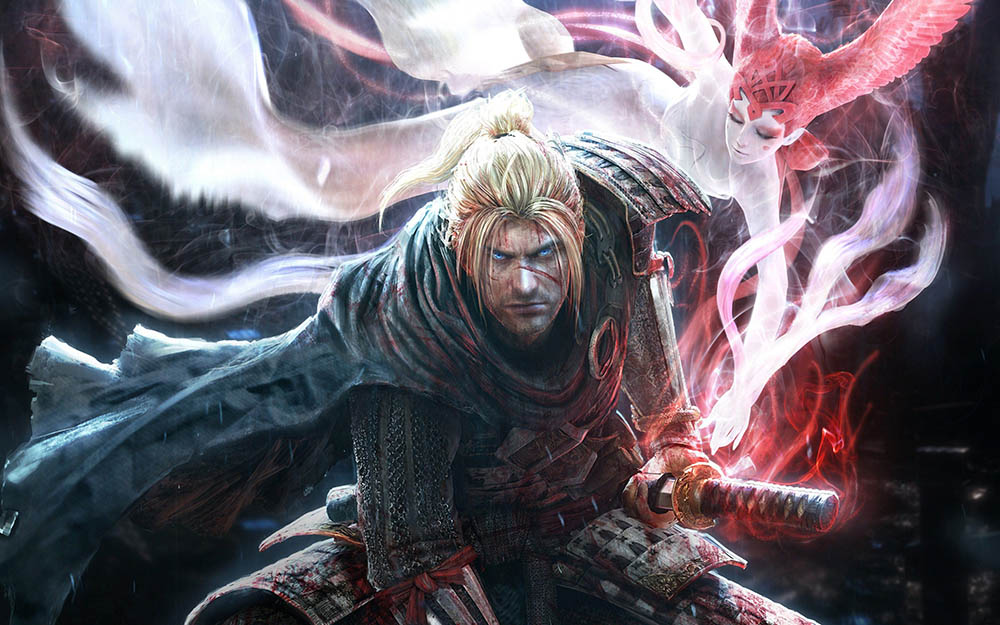 Truth be told, Nioh shows its own unique identity, heavily inspired by both Souls and Ninja Gaiden. As with Dark Souls, combat is based almost entirely on timing, so you will experience hardcore combat even against common enemies. When you fight you get Amrita, the game experience that you lose after you die. Like in Dark Souls, you can return to your body site to retrieve all of your accumulated Amrita, but if you die again, you lose everything. У Nioh there are many features, including the setting of historical feudal Japan, which is rare for modern souls-like projects.
The Surge 1 and 2
The Surge Transports gamers to a gritty sci-fi setting steeped in dystopia and post-apocalypse. Battling giant robots and insane enemies, players will be able to use a powerful exoskeleton. The game features methodical tactical combat, as well as a variety of equipment options for your character.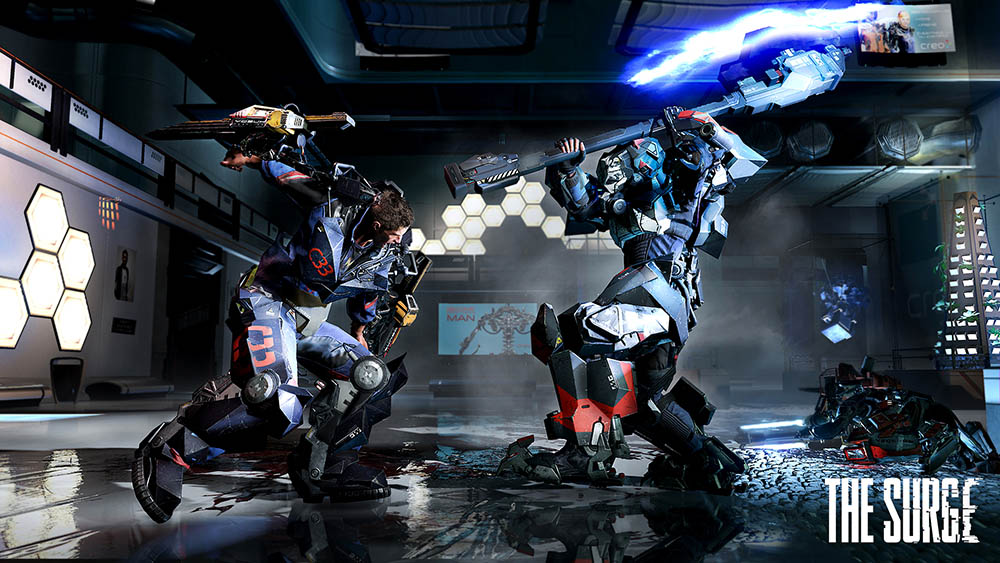 In addition to stamina, you will need to keep an eye on the energy bar, which fills up as you attack. Another one of the game's features —targeting specific enemy body parts. For example, you can chop off an enemy's arm and deprive him of the ability to attack you. Hardcore, traps, puzzles, and upgrades are included.
Hollow Knight
Hollow Knight regularly finds ways to surprise. Its rich 2D world is filled with tragic stories of an abandoned kingdom. The game can take your breath away from the beginning to the very end, which here will not leave anyone indifferent. Challenging combat challenges and cleverly designed platforming puzzles pose a serious challenge. Hollow Knight can be described as a mysterious, complex, and immersive game in its gameplay.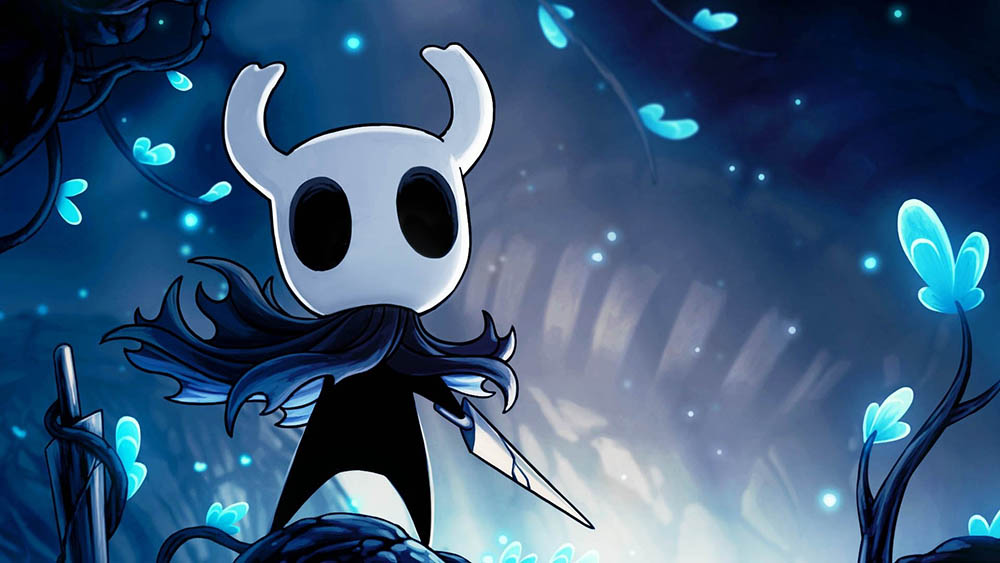 The protagonist faces a dangerous adventure in a bug kingdom that has known better days and is now rotting beneath the surface of the last remaining settlement, Dartmouth. Its inhabitants — From seemingly harmless bugs to aggressively violent bees — Fiercely defend their spaces. If you're looking for something hardcore yet unusual, Hollow Knight won't bore you.
Mortal Shell
Mortal Shell, even though it was created by a very small team of developers, still stands out against the background of other similar games, its dark world, and oppressive atmosphere. The basic gameplay cycle is very similar to the rest of the souls-like genre, as you'd expect, but with some key differences. First and foremost, it's the shells that replace the classes.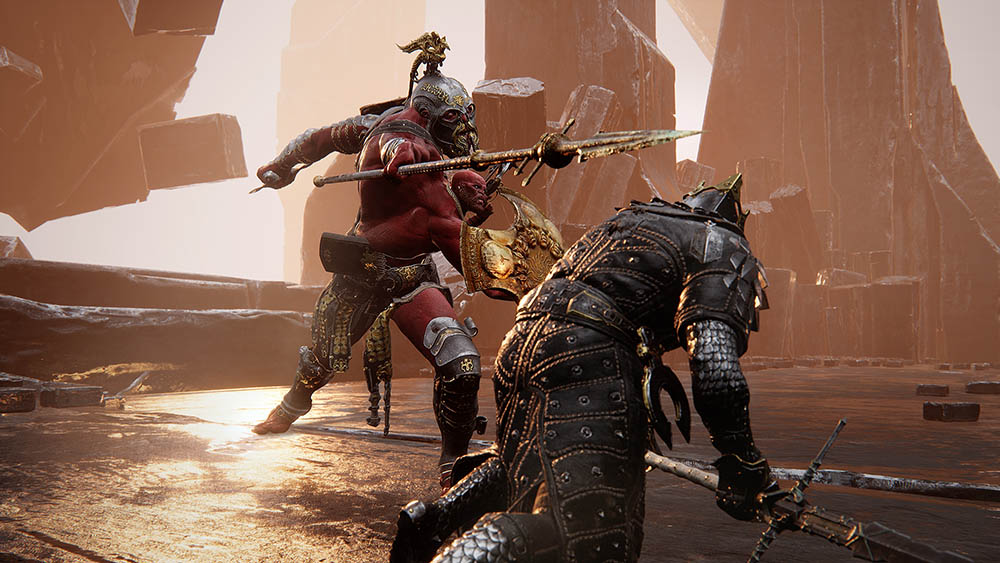 As you travel through the world of the game you will be able to possess the essence of fallen knights, giving your character new powers. If your enemies manage to inflict lethal damage on you in battle, the game gives you a chance to turn the course of the battle in your direction, but in case of a second mistake, the character will have to start from the control point. If you die again, as a souls-like game should, all accumulated reflections are lost.
Sekiro: Shadows Die Twice
Sekiro: Shadows Die Twice — stylish, focused stealth action that changes the standard Souls-game formula beyond recognition, making battles even more dynamic and complex. It's all about the mechanics of parry. To fight enemies, especially bosses, gamers will have to master the skills of repulsing enemy attacks. As a consequence of this will accumulate a special scale, which will allow you to perform a lethal strike and kill the enemy. However, there is a catch here as well —Many enemies have two or even three lives. By the way, the protagonist also has several lives, so even if he is killed on the battlefield, he can quickly switch it up and try to change the situation.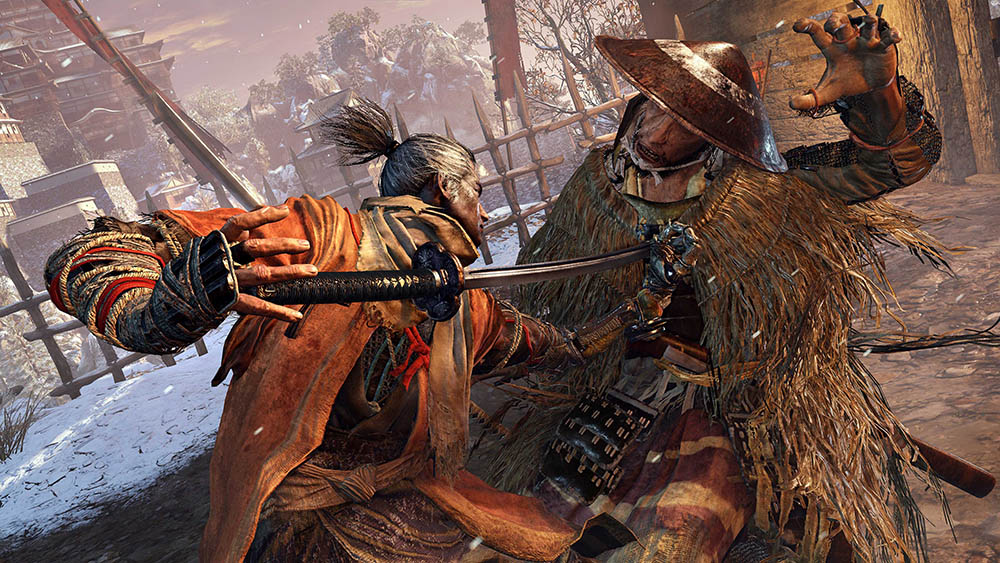 It is worth noting that character upgrading is absent as such. There is no possibility to change the main weapon and there are no classes. So, we are faced not with Action/RPG, which the Souls series belongs to, but with an ordinary action game. At the same time, the game does not suffer from boring gameplay. Instead of classes here is the ability to use minor equipment in the form of a spear, axe, kunai, etc.п. Bonfire-type points, accumulated soul-like points, and a high level of hardcore are present. By the way, many people found Sekiro: Shadows Die Twice an even more complicated game than the Souls franchise, and that's why only the most persistent players can reach and destroy the final boss.