Mobile gaming every year is gaining momentum. On smartphones and tablets, some worthy shooters captivate for hundreds of hours. About the ten coolest mobile shooters we will tell in this article.
Call of Duty: Mobile
This project can be easily written in TOP games for phones with beautiful graphics because the mobile version justifies the fame of the famous series. Gamers and critics are excited about this shooter because it successfully brings the main features of CoD to the mobile platform and entices no worse than the multiplayer on PC.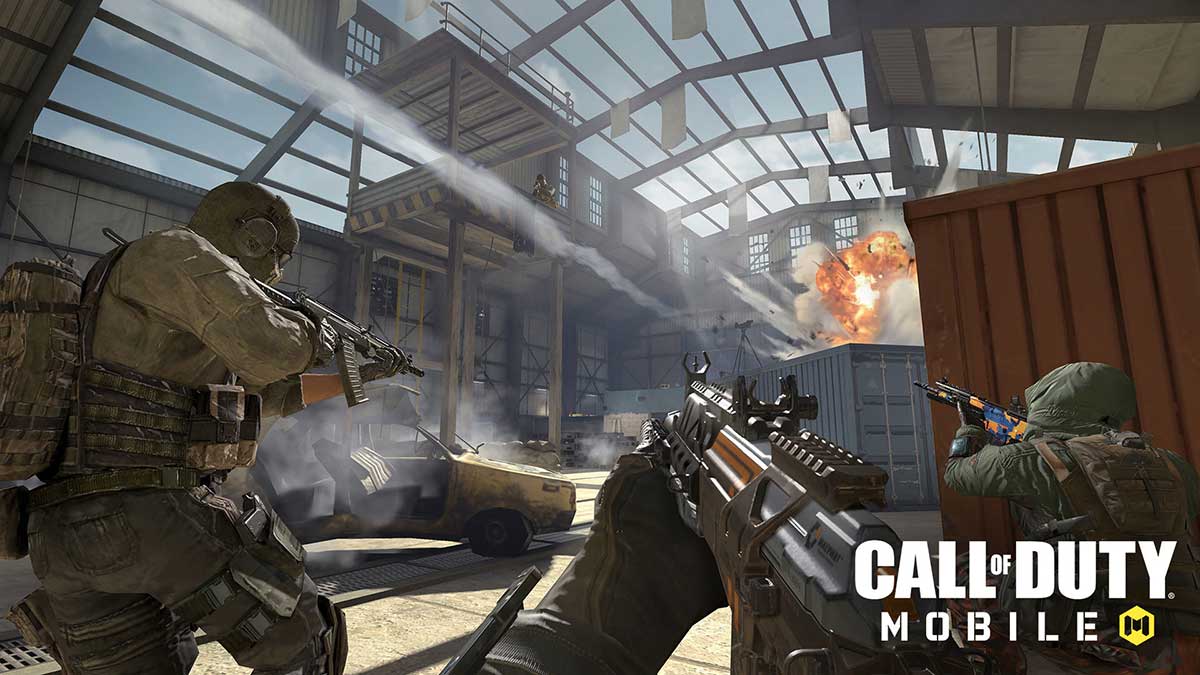 There is no story company here, the developers focused all their attention on the multiplayer mode. They came out almost a classic Modern Warfare. And it is not only about familiar characters and weapons, but the most popular maps were also transferred to the game — Crossfire, Crash, Nuketown, Firing Range, and more.
In terms of graphics, Call of Duty: Mobile looks great. Weapons elaboration, all sorts of small details of the environment – All this brings the graphics at least up to console level. In addition to the classic network battle in the mobile version, there is also a battle royale. Maps are not as large, but in general, the mode is similar to the similar in PUBG.
Call of Duty: Mobile – It is one of the best mobile shooters in 2021, which especially fans of the Modern Warfare series will appreciate.
Download to Google Play (Android) and App Store (iOS).
PUBG Mobile
If CoD Mobile has a worthy competitor, it's battle royale PUBG Mobile. The PC version has gathered an audience of tens of millions of people, so everyone has been looking forward to the mobile game.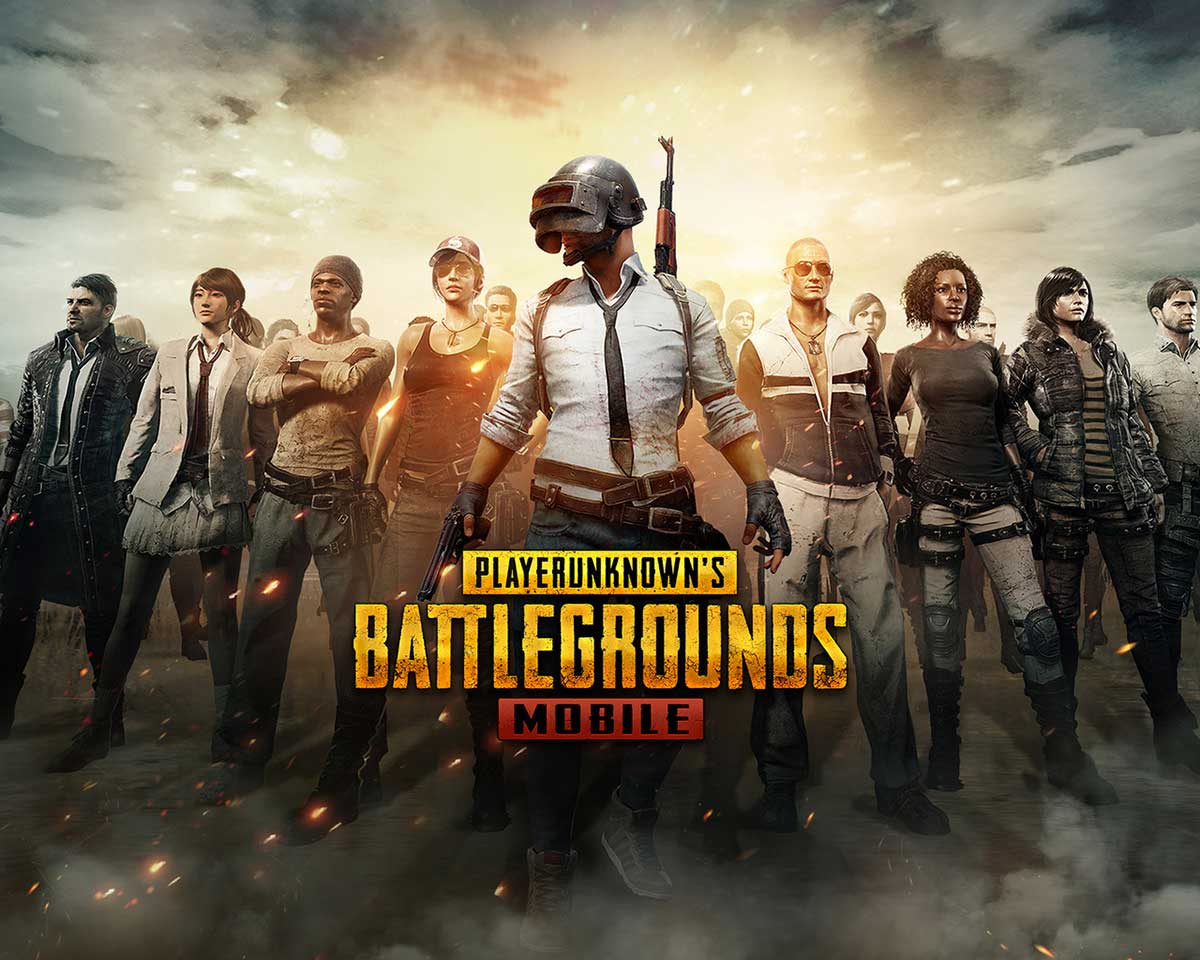 The developers were able to transfer the game to smartphones almost perfectly. On high graphics settings, it will be difficult to see the difference from the desktop version – the environment and character models are nicely detailed, as are the individual items in your inventory. Textures look blurry in places and some elements of the environment are slow to load on weaker devices.
PUBG Mobile plays similarly, with the exception that the controls are reoriented for touchscreens. The dynamics of the battle have disappeared a bit, and some of the actions have been simplified because putting virtual buttons on the screen for absolutely everything did not work. The mobile version has all kinds of weapons and vehicles, so everyone can have a lot of fun.
Download from Google Play (Android) and App Store (iOS).
Fortnite
Arguably the world's most famous battle royale. Epic Games also fully ported their project to mobile devices without any dramatic changes, so you will have to get used only to the new controls.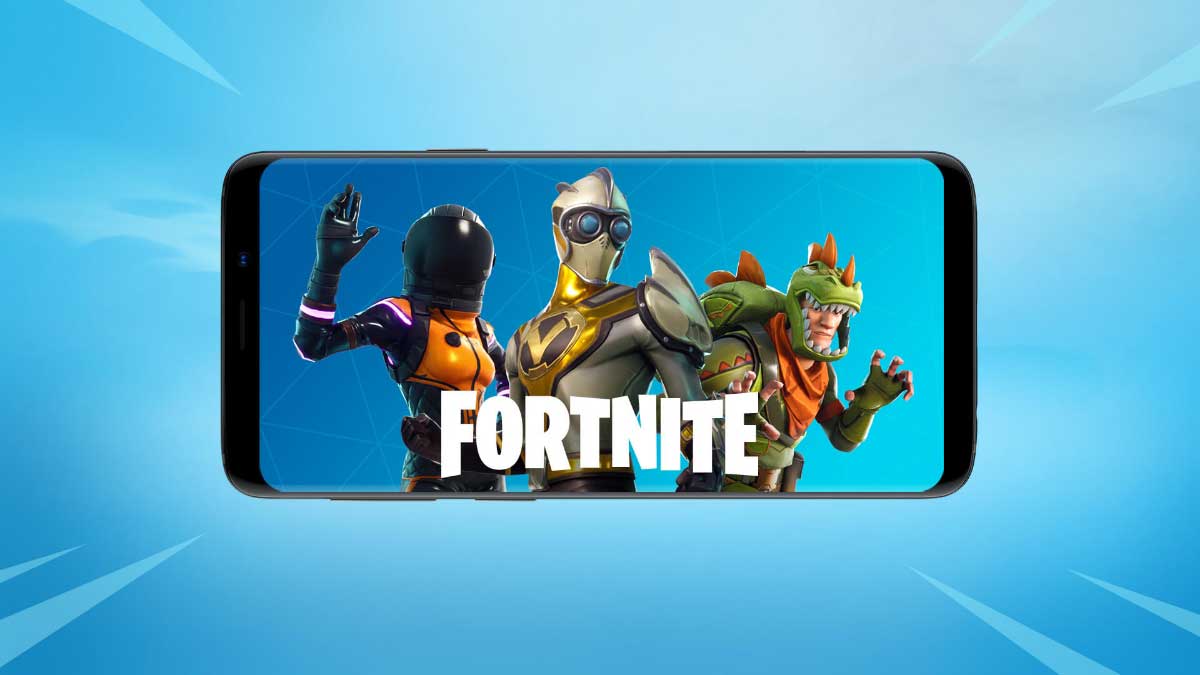 Fortnite has long been one of the best games on the phone, But for comfortable gaming, you will need a really powerful smartphone. Despite the cartoonish graphics, the mobile version has full interaction with the environment and the destructibility of objects. All this puts a load on the processor and graphics chip.
The game has simplified the controls a little bit. For example, there is an auto-aiming mode that does half of the work for the player in most cases. Just like in PUBG some of the mechanics have been automated. Weapons can be raised by pressing a single key. Added a sound indicator that shows directly on the screen its source.
Fortnite Mobile – This is a full-fledged AAA project, which is in the category of best shooters for smartphones.
Download on Android.
World War Polygon: WW2 shooter
If you wanted to play something on the theme of World War II, you should download and try World War Polygon WW2. The game looks like the familiar CoD 2 but with the original polygonal graphics.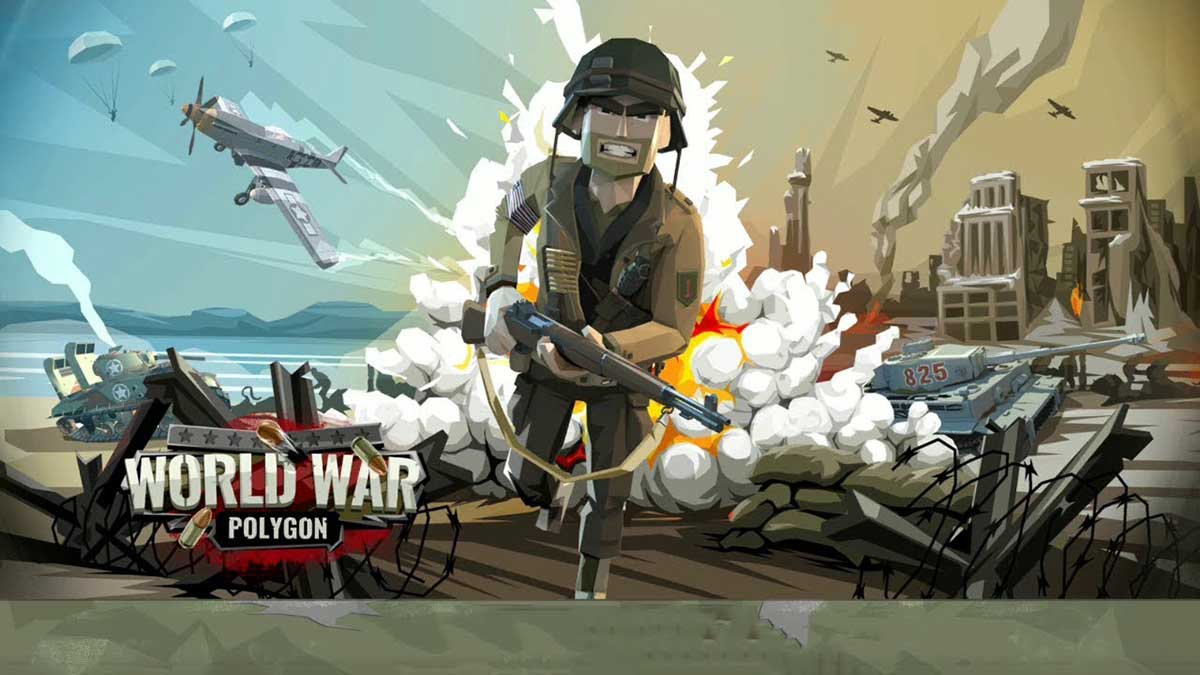 The first and most interesting feature – is a first-person shooter. You start the game with classic training, followed by a landing in Normandy. A full-fledged career with interesting plot twists awaits you. After each mission, you have the opportunity to buy or upgrade your weapon. In the arsenal of more than 20 species– M1911, Thompson, Kar98K, and other famous World War II.
A variety of maps is pleasantly pleasing, and the abundance of allies and enemies allows you to feel the scale of war. Additionally in World War Polygon, some small bosses will make you sweat over your smartphone.
Download at Google Play (Android) and App Store (iOS).
Standoff 2
There is an analog of CS: GO on the mobile platform – Standoff 2 game. The shooter even partially resembles the legendary Counter-Strike.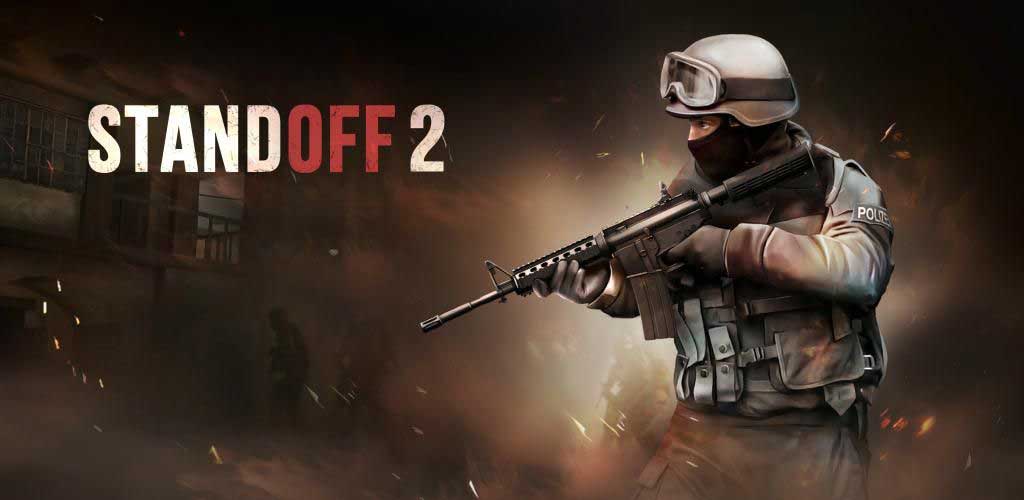 The game has several modes. Team Combat – the classic two-team confrontation, as it is implemented in CoD. Bombing – mode is copied from CS, so it will be familiar and interesting to most fans of shooters. There is also a mode «Arms Race». It is won by the player who makes kills with all types of weapons.
You will also find the maps familiar because most of them with minimal alterations were transported directly from CS: GO. From the weapons – M16, AK-47, and other modern specimens. The gameplay is not as dynamic, because to kill the opponents have to put in a sufficient number of bullets.
In general, Standoff 2 – is an interesting clone of Counter-Strike for mobile platforms, which has pleasant graphics, familiar modes, and weapons, as well as stable multiplayer with a large number of players.
Download from Google Play (Android) and App Store (iOS).
Shadowgun Legends
Colorful futuristic shooter Shadowgun Legends is essentially an analog of the game Destiny but in its own branded universe. Bright pictures and a lot of activities can entice any gamer.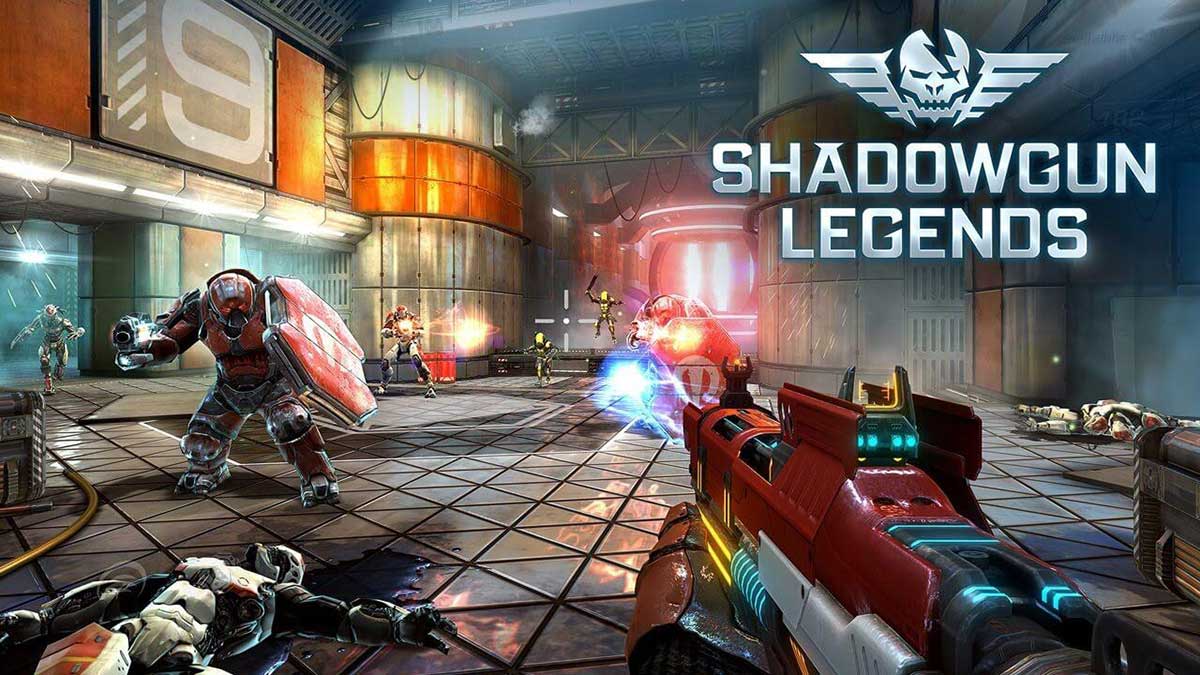 Similarly to Destiny, the game has the main hub – A small area with key characters and merchants. This is where you buy all sorts of loot and take quests. After taking the quest, the game loads another map, where you need to kill enemies. In terms of gameplay,y Shadowgun Legends does not offer much innovation – different types of weapons do not differ much. To dilute the battles will help two toolboxes – grenades, turrets, and the like.
The game also has an advanced progression tree where you can improve combat skills, dexterity, and survival. Despite the relatively monotonous quests, gamers are waiting for more hardcore dungeons.
Shadowgun Legends is an interesting shooter in a sci-fi setting, which will be interesting to play alone and with friends.
Download from Google Play (Android) and App Store (iOS).
Infinity Ops: Online Shooter
Among the most beautiful games, we should also mention Infinity Ops, a future-style shooter somewhat reminiscent of a mix of CoD Infinity Warfare and Titanfall.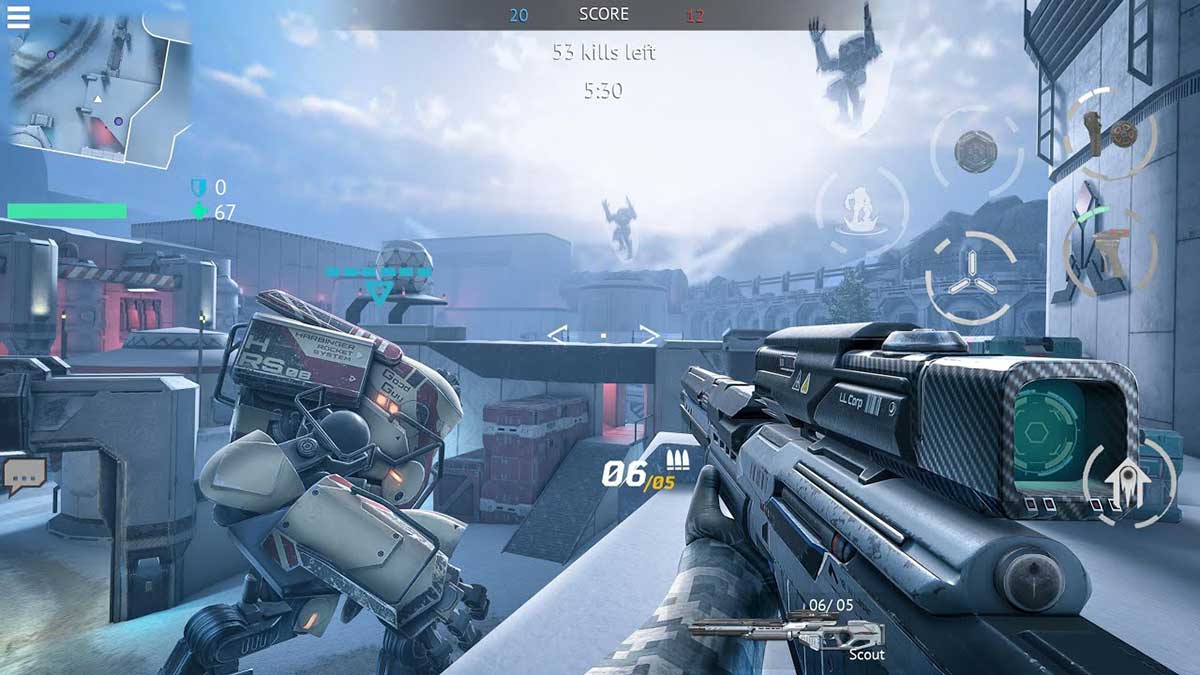 You have a fighter of the future with an impressive arsenal of fictional cannons. There are high-speed machine guns, powerful pistols, and sniper rifles. Among the main modes are classic team fighting and deathmatch (every man for himself). One of the best things about this game is — Infinity Ops allows you to create a completely custom game with preset lobby settings.
5 on 5 battles are fast-paced thanks to the small maps. You can score up to 20 kills per battle without any problems. the game also has multi-level maps, and in addition to health, the character will have a shield similar to Halo. By completing a certain scale, you will be able to summon a full-fledged mech to the field.
Infinity Ops – is a good mix of the main modes «chips» other famous shooters. There is a huge selection of weapons and auxiliary elements, interesting maps, and very dynamic battles.
Download in Google Play (Android) and App Store (iOS).
Modern Combat Versus
One of the oldest series of shooters for mobile devices – Is Modern Combat. Its first parts have become associated with CoD and got a lot of positive feedback for the gorgeous graphics and awesome action scenes in career mode. The new part of Versus brings a lot of new things.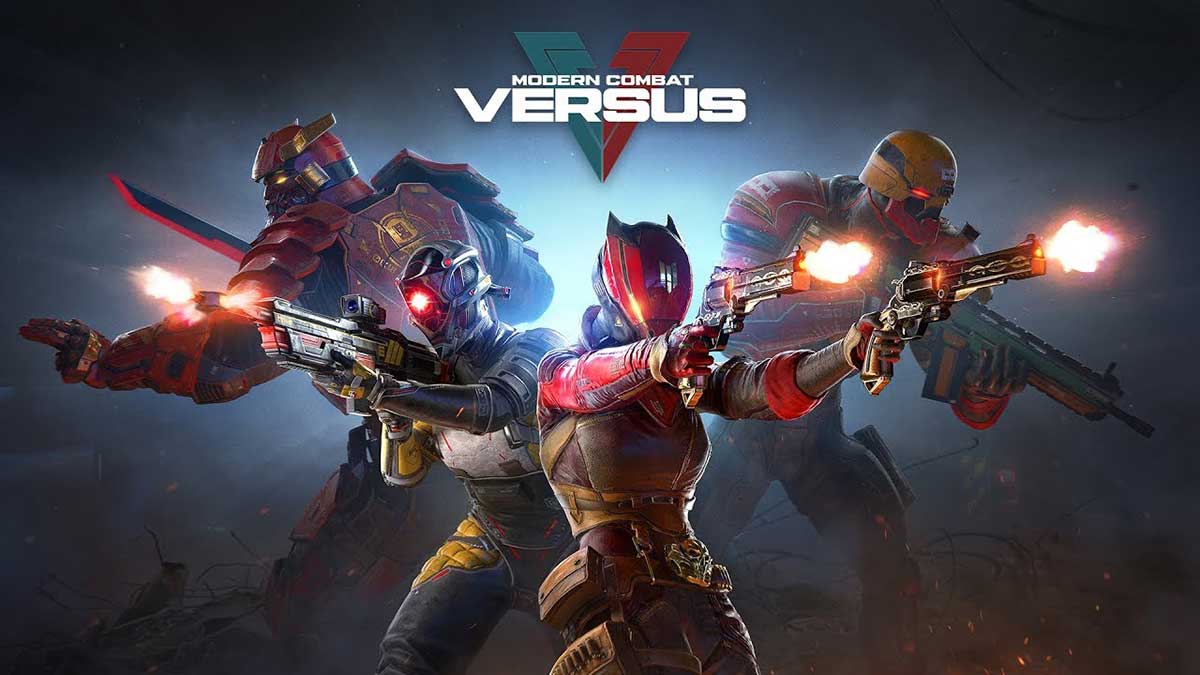 First, the developers insist that this is a standalone part, so there won't be the usual change of weapons and character customization as there was in the previous part. Secondly, as such there is no plot in Versus, there is only a small prehistory of the world. In tthenear future, most of the planet is destroyed, and you have to take part in the confrontation with the corporations.
The concept of the game is taken from Black Ops and analogs, where instead of customizing your character you can choose agents with their specialization. Some agents have grenades, and others can see through walls. Some of the agents are sold for a fee.
Modern Combat Versus has powerful and interesting multiplayer with great graphics. Separately worth praising the control – the game is pleasant to shoot even from the hip. Many people call this game the best shooter.
Download from Google Play (Android) and App Store (iOS).
World War Heroes
Mobile shooters in the World War II setting are rare, especially with full multiplayer. Against this backdrop, World War Heroes looks like a real gem.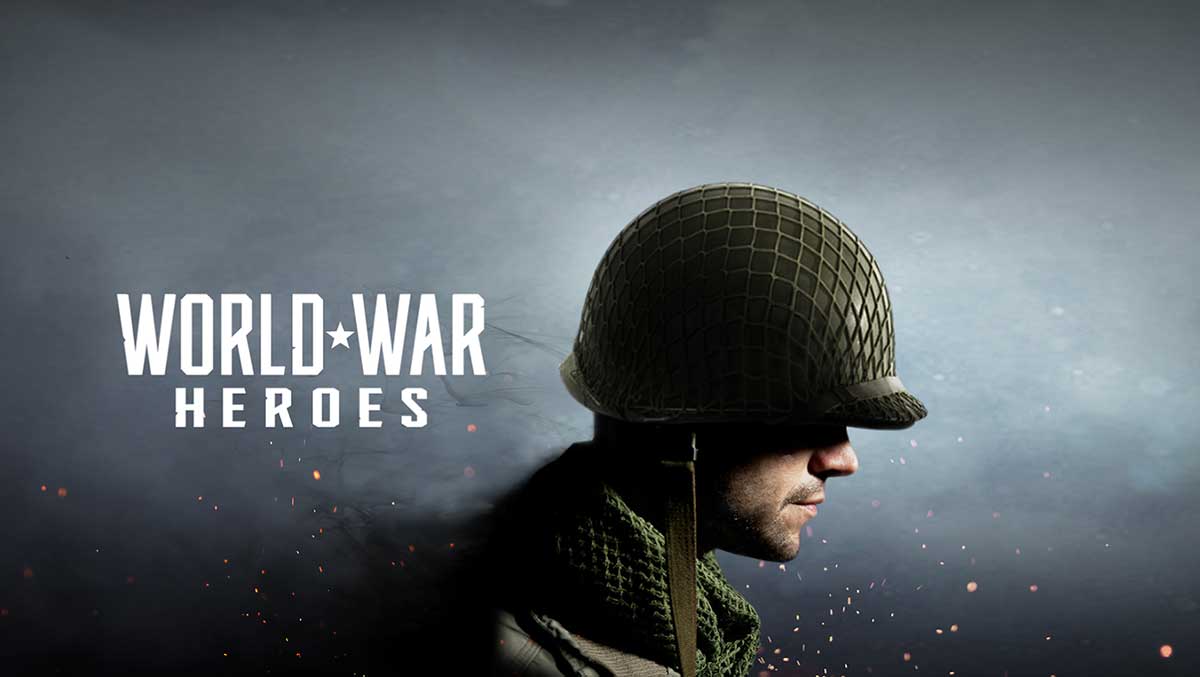 The graphics and attention to detail are immediately striking. Easily recognizable locations, over 50 weapons, and as many as 5 game modes. In addition to team combat and special operations (where there is only one life), the developers have included a hardcore mode. Moreover, in the game you can even create your mode, setting the rules of the game.
Gamers can choose from 4 sides – USSR, US, Germany, and Japan. World War Heroes is the main feature – the ability to control vehicles like in Battlefield. You can ride the legendary Sherman or German Tiger. The game has separate tank battles without infantry. The creators have not forgotten about the dozens of skins for weapons.
World War Heroes is not just great, it is the most ambitious mobile shooter about WWII with the ability to ride on the technique.
Download at Google Play (Android) and App Store (iOS).
Sniper 3D
What if you want more measured and relaxed gameplay? This is where Sniper 3D is ideal. You will have to play as a sniper and eliminate targets.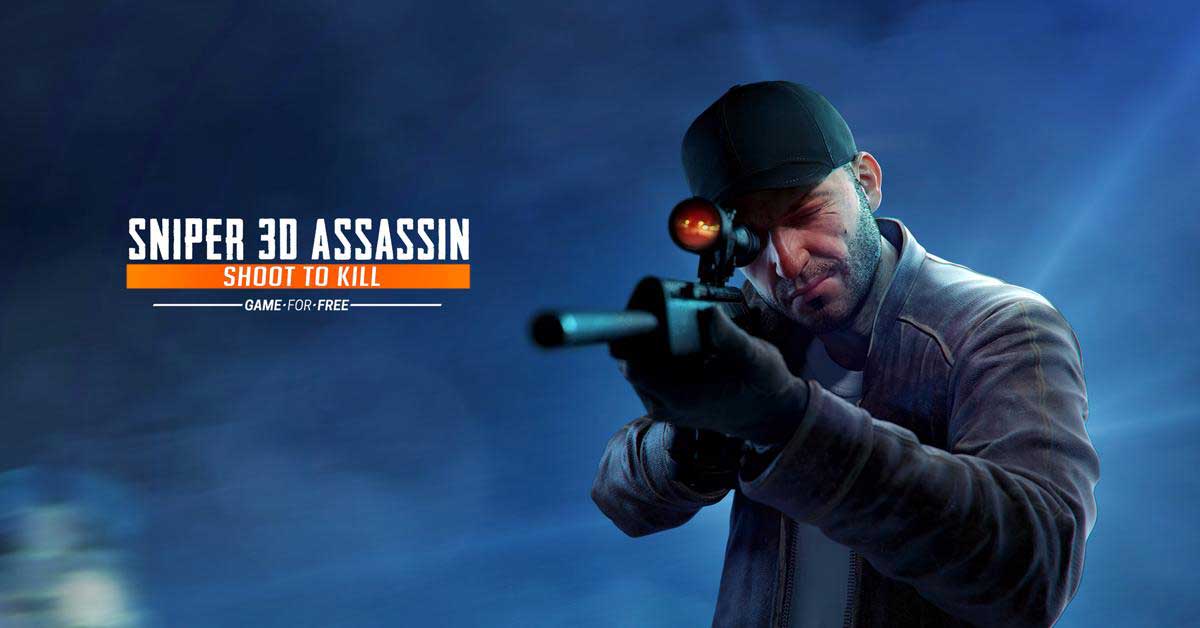 The game offers a sequence of missions with increasing complexity. Before each,h you get a short briefing that briefly describes the objective. After you need to track her down in the crowd and eliminate the theme. The first missions are simple enough, but with each new mission,n it becomes more and more difficult to determine the correct victim. Next,t there will be tasks to rescue hostages, in which you will have to shoot in the head of the enemy in the style of famous action movies, covering for another person.
Despite the mediocre graphics, sniper 3D beautifully realized the flight of bullets in slow motion and hitting the target. As you advance you will open up modifications of guns and new rifles. The shooting, although not close to realism, but the shooter's hands slightly shake, forcing smooth and careful aiming.
You can download Sniper 3D for free, so be prepared for quite an aggressive donation.
Download to Google Play (Android) and App Store (iOS).